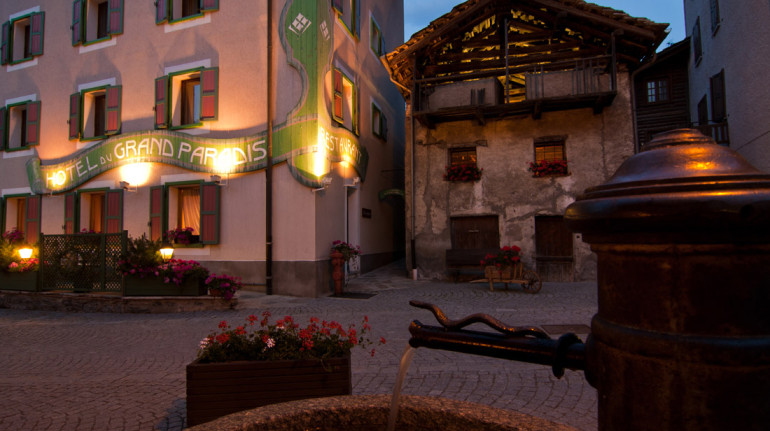 1986 was the year to ride the TGV, the fastest computerized train rail in Europe, to France. The video below is part 2 of 2 hosted by a fuzzy, funny tour guide. Fuzzy from the film quality and funny as she jokes about bicycling along the hilly countryside terrain. I'd hoped to improve the quality, to save your eyes from strain, but that's not in the cards. Like watching black and white television, once the storyline starts, the content hails all else.
Those space bubble cable cars are the bomb. Then more tour guide talk. Soon, timeless landscapes appear, winding toward the ultimate destination, Hotel du Grand Paris. SIGH. I couldn't find that specific hotel online. A similar one 30 miles away has captured my heart: Hotel du Grand Paradis in Cogne, Italy.
Photo by Stéphane Juban on Unsplash I say to myself that I shall try to make my life like an open fireplace, so that people may be warmed and cheered by it and so go out themselves to warm and cheer. George Matthew Adams      A roaring fire can invigorate all...